What does Car Detailing Include?
What does car detailing include is a frequently asked question that most car owners inquire about before detailing their vehicles. Having a clean and shining vehicle is what all car owners want. Knowing precisely what does car detailing include will aid in choosing the best according to your vehicle's condition and your needs. In this article, we will provide you with all the information needed about car detailing.
What Is Car Detailing?
Car detailing is the process of deep cleaning and restoring your vehicle's appearance and condition as a brand-new one. Some people get confused between car detailing and normal car wash which leads them to believe detailing is useless. Car detailing is a more detailed and precise process than a normal car wash which aids in improving a vehicle's exterior appearance and interior condition. It is always done by hand and it includes interior and exterior services.
Some people prefer to use products to detail their cars by themselves instead of hiring a car detailing service. You can find various products in business such as Mothers, Chemical Guys, and Meguiars. It isn't hard to find car detailing products as you can simply purchase them online. However, if you are looking for the best results, leave it to professionals. After knowing what is car detailing, let's know what does car detailing include.
What Does Car Detailing Include?
According to the car detailing company, the services may differ. Experienced car detailing services offer various packages with different services at various rates. What car detailing includes will differ from one provider to another. However, interior and exterior detailing are the two main elements of car detailing.
Interior Detailing
Interior detailing includes deep cleaning and restoration of the vehicle interior according to your car's condition and chosen package. It may include vacuuming, seat detailing, sanitization, trash and pet hair removal, leather conditioning, door, glass, carpets, floor mats, console, and dash cleaning. With interior detailing, they will vacuum seats, trunk, rear cargo area, and more while using specific tools to reach difficult places.
Detailing seats is very beneficial as vehicles' seats can have many stains and spots and removing them will restore the vehicle's glow. Sanitation isn't always included in packages but it can eliminate viruses and bacteria from growing. Interior detailing includes removing trash and pet hair from vehicles that are left behind.
If you have a car with a leather interior don't worry, interior detailing will aid you with that. Leather interiors require more care than other interiors. Leather conditioning will help in keeping leather soft to avoid damage and cracks. Interior detailing includes deep cleaning for doors, door handles, windows, windshields, carpets, floor mats, console, and dash. This will remove stains and spots from the interior of vehicles to ensure the satisfaction of clients.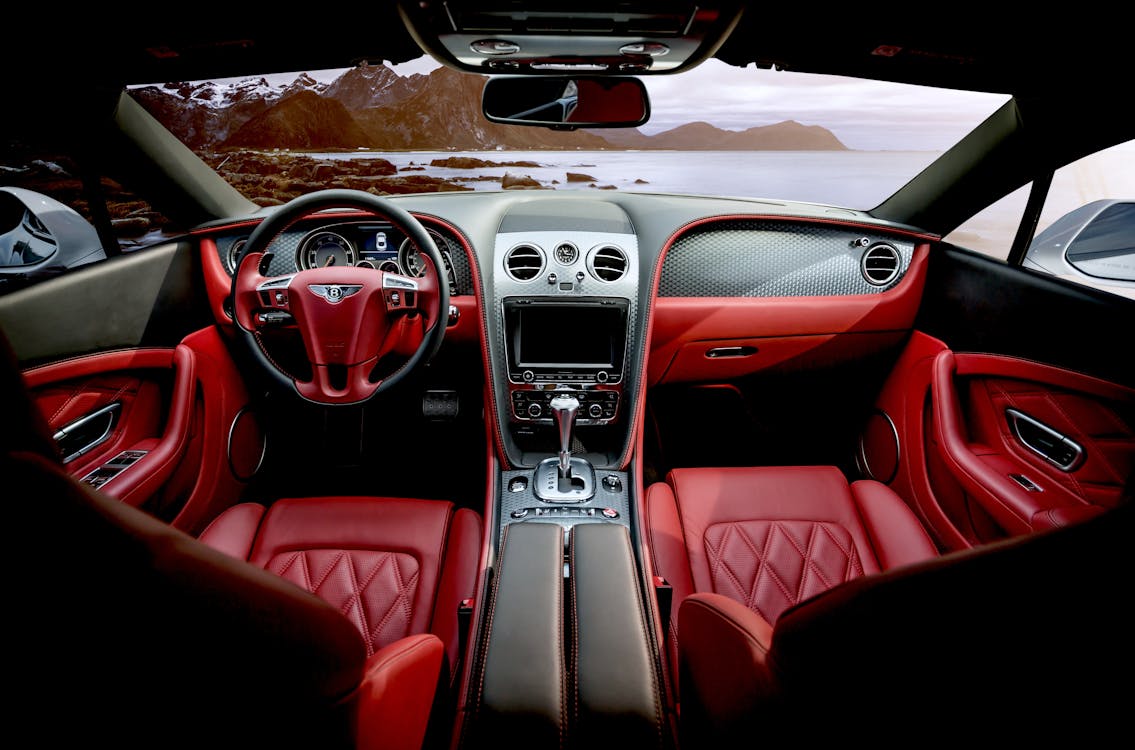 Exterior Detailing
Exterior detailing is the work done on the outside of the car to improve its appearance and deep clean its exterior. Exterior detailing varies from one provider to another but it can include clay bars, applying sealant, polishing, washing, and drying the vehicle's body, windows, wheels, and tires. Each one of these services will greatly improve your vehicle's appearance.
Clay bars are used to remove overspray, dust, dirt, and residue that are hard to be removed with normal detergents. A sealant, ceramic coating, or wax can be applied to protect your vehicle from harmful external elements and spots while giving it a shining appearance. Polishing will bring the original shine to your vehicle. As for washing and drying, they are done by the hands of professionals to leave your vehicle like a brand-new one.
Car Detailing Prices
If you are thinking of hiring a car detailing service for your vehicle, you are definitely wondering how much it will cost you. The average cost of car detailing is from $60 to $450 depending on various factors. Car detailing prices vary according to the vehicle's condition, type, size, package, and location. Depending on these factors, the price for car detailing will be determined.
Where you live, the type and size of vehicle you have, the condition of the vehicle, and does it require additional services are all elements that affect car detailing prices. You can simply contact your car detailing provider and ask them about their packages and services to choose the ideal one for you. They will provide you with all the necessary information to assist you in choosing the best for your vehicle.
Why You Should Get Car Detailing Services?
After knowing all of this information about car detailing, you must be wondering why you should get it. Detailing your car is not a waste of time and money. Your vehicle will vary widely when it is detailed by professionals. Detailing will protect and enhance your vehicle's condition in the present and in the future. Car detailing holds lots of benefits for your vehicle that will blow up your mind.
1. Improved Vehicle Appearance
One of the main benefits of car detailing is improving the car's appearance. Over time, vehicles loss their unique and glowing appearance which may irritate their owners. Having a glowing and shining vehicle is what most car owners are looking for and car detailing can aid with that. Detailing your vehicle will restore its brand-new condition leaving it glowing as before.
2. Enhance Vehicle Health and Condition
Harmful particles, microbes, and contaminants affect vehicles' health and conditions every day. In daily life, cars are exposed to dust, particles, germs, and other contaminants and elements that harm them. Car detailing will restore and protect vehicles' conditions interiorly and exteriorly from any harmful external factors. This will ensure the safety of cars and the satisfaction of their owners.
3. Extend the Longevity of Vehicles
By removing contaminants that damage the exterior and interior of vehicles, car detailing can extend the longevity of cars. Removing harmful contaminants from the exterior or the interior of vehicles such as leather seats, carpets, floor mats, and more will extend the lifespan of the vehicle. This means you can enjoy driving your car for a long time while being protected.
4. Saves Money
Car detailing can save you a lot of cash in the long term when it comes to taking care of your vehicle's condition. You will spend lots of money to enhance the condition of your vehicle while you can save money and do so. Detailing your car will extend its longevity which can save money that may be spent on repairs in the future. Car detailing will assist you in saving the costs of frequently repairing your vehicle and protecting your vehicle without breaking the bank.
5. Increase Value
Having a car in good condition will always increase its value. If you think about selling your vehicle, detailing your vehicle will aid in increasing the offer you receive. A car's appearance, condition, and ability are what a buyer will look for. Car detailing will restore your vehicle to 'like-new' condition which will increase its value. Taking good care of your vehicle's appearance and condition will benefit you in the future when selling it.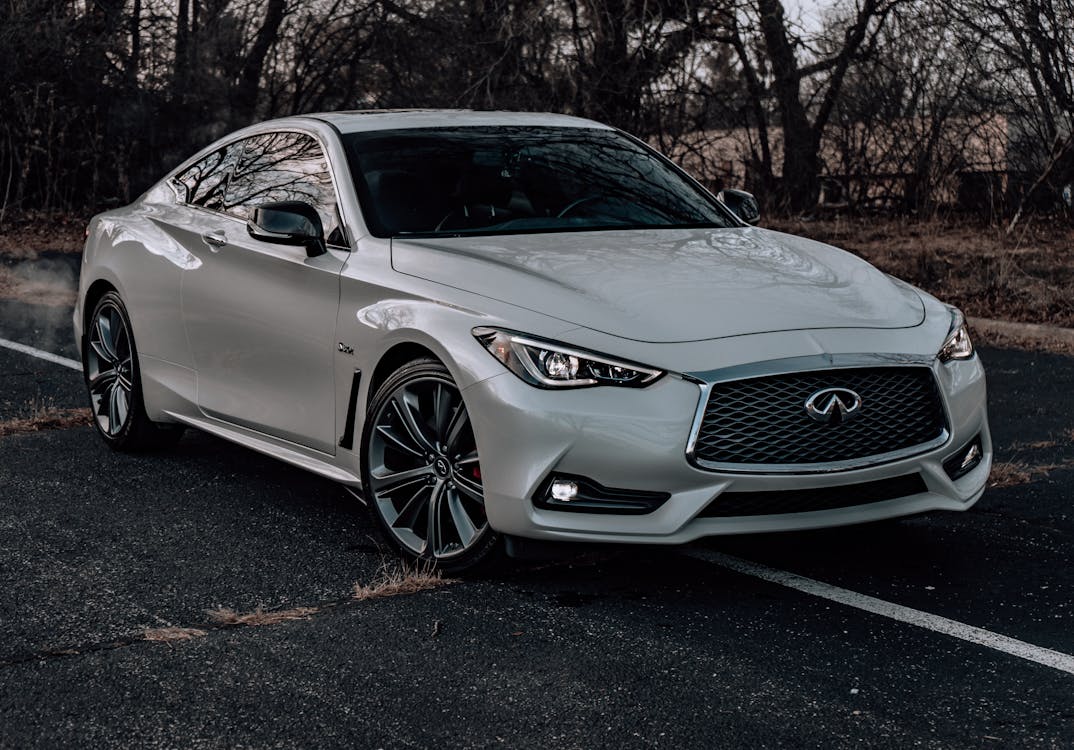 Prestige Auto Detailing - Top Car Detailing in Richmond Hill
When it comes to our vehicles' appearances and condition, we only choose the best. Leaving things to professionals has always been the perfect choice when it comes to vehicles. If you are searching for an experienced and reliable car detailing company to bring your vehicle to its previous condition, Prestige Auto Detailing is here to help.
Prestige Auto Detailing is one of the best car detailers in Richmond Hill for many years. We offer a wide range of packages to suit each client's needs, budget, and requirements. From the bronze package to the platinum package, you will find what you are looking for at reasonable prices. Feel free to contact us whenever you desire and we will be glad to help you.