After a busy week, our car's interior becomes a nightmare. Keeping our vehicles' interiors clean is a little difficult, especially if you have kids or pets. Interior car cleaning can be a hassle for some people. Without wasting energy or time, you can contact one of the top car detailing services in Richmond Hill to do all the work for you. However, learning some tips and tricks to clean your vehicle effectively can assist you greatly.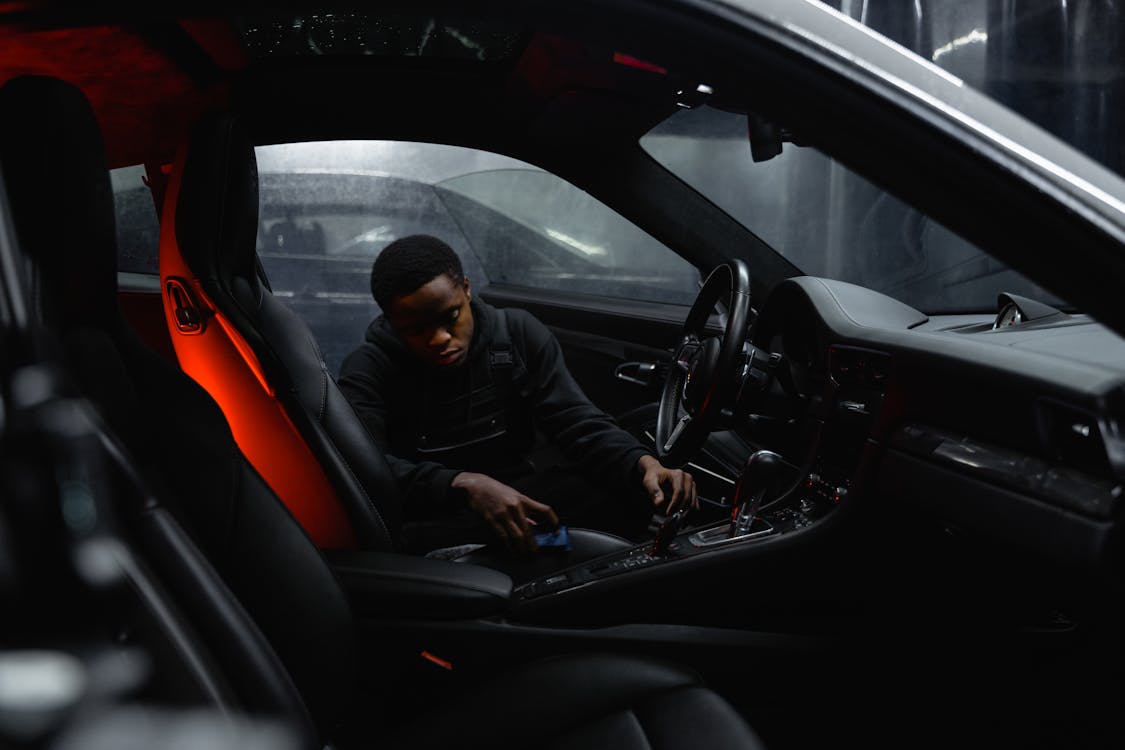 Also Read: The Best Interior Cleaners for Cars: A Detailed Review.
Introduction to Interior Car Cleaning
Maintaining a clean and pleasantly smelled car interior is essential for you and your travelers. Cleaning your vehicle's interior regularly is very important for your health. The accumulation of dirt, dust, and debris will affect your health greatly as you are in a closed atmosphere that is filled with bacteria. Frequent interior car cleaning will protect you from health issues and allergies.
Keeping your car's interior clean will protect it from stains and irritating odors while keeping your upholstery in good condition. This will increase the lifespan of your vehicle and its value. Maintaining a clean and tidy vehicle is great for your appearance. You will enjoy a peaceful and comfortable ride without worrying about unpleasant situations with your company. Nothing is compared to a good-looking vehicle. DIY car cleaning requires specific equipment and supplies to clean your vehicle's interior effectively.
Essential Tools and Supplies
Interior car cleaning requires special car cleaning supplies and tools to be satisfied with your results. Vacuum cleaners, air fresheners, spray for dirt removal, glass cleaners, brushes, multiple microfiber cloths, and upholstery cleaners are all tools and supplies used in the interior car cleaning process.
Some people may prefer to buy online interior car cleaning kits to save time and effort. They will have instructions to follow to clean their vehicle's interior effectively without any stress. To clean a vehicle's interior properly by yourself, there are various tips and tricks you must be familiar with.
Step-By-Step Cleaning Process
Interior car cleaning includes deep cleaning of the car's inner parts such as seats, vents, and windows. To clean your car's interior like a professional, you have to learn the interior car cleaning process well. First, you have to find a cool area away from the sun to get the best results. As products may react with the sun causing damage to your vehicle's interior. Start by cleaning your car's interior by removing trash and garbage from the vehicle.
It is always recommended to start with the higher parts before the lower ones as dirt and dust can fall on the lower parts. With your microfiber cloth and spray, start wiping away the dirt and dust accumulated on the dashboard. Then clean the steering wheel properly by wiping around it using a clean microfiber cloth and spray for dirt removal or simply wipes. Next, use the glass cleaner and a clean microfiber cloth to clean the windows from the interior.
Before you start vacuuming, you have to remove all the floor mats found in the interior of the vehicle. Then clean the mats outside the vehicle by vacuuming them to get rid of dust and dirt. Start by cleaning the seats by using the vacuum cleaner and upholstery cleaners for stain removal. Try to reach all the places that may have accumulated dirt in them and use upholstery cleaners to remove stains from the seats.
Then begin vacuuming the vents and then the floor. To properly vacuum your interior, you have to make sure you reached every area such as the center console. You can also use the brushes to remove any dirt, hair, or any other debris from the carpet. Then place back the floor mats after making sure they are perfectly cleaned on your car's interior. And finally, use the air freshener to have a clean and tidy vehicle with a pleasant odor.
After learning the process of DIY car cleaning, you will discover that car cleaning and upholstery cleaning is not as difficult as some people believe. Cleaning your vehicle's interior requires the proper supplies and techniques for achieving the best results. However, you may face some difficulty in removing heavy stains and unpleasant odors from the vehicle's interior.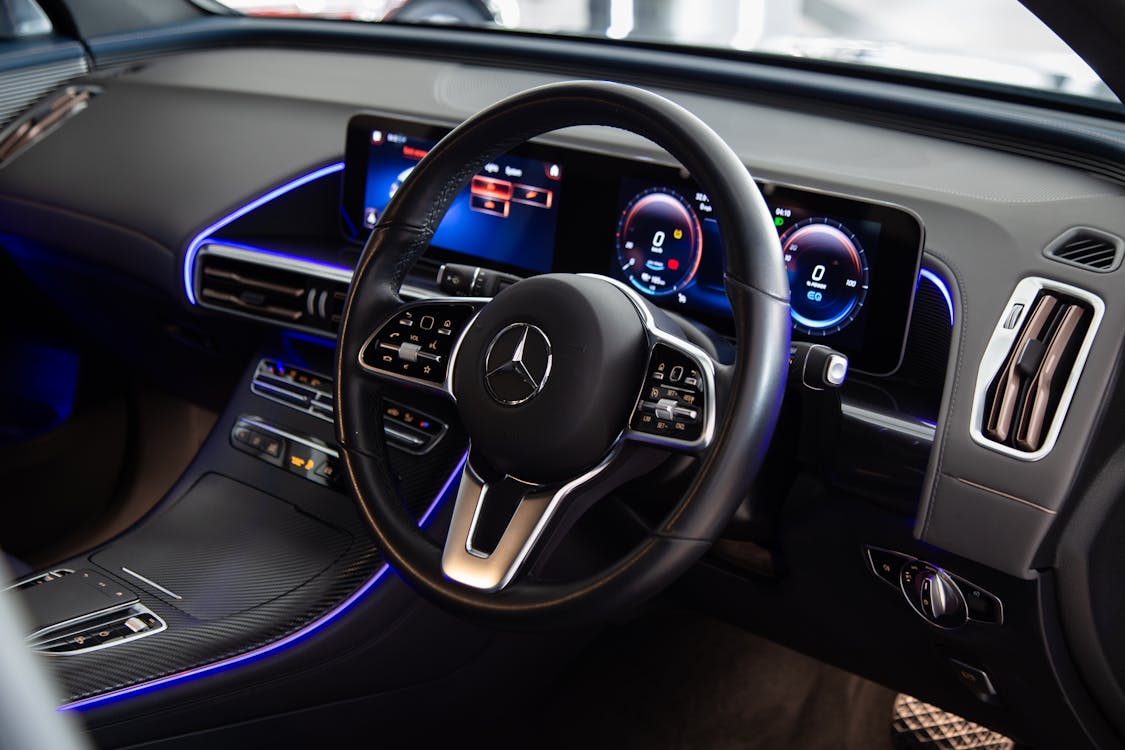 Removing Stains and Odors
Food, ink, spills, and more stains along with unpleasant odors are challenges that may face car owners while cleaning their vehicles' interiors. To remove heavy stains you will need a microfiber cloth, vacuum, and spray cleaner. You will start by thoroughly vacuuming your car seats to remove any debris such as dirt.
Use the spray cleaner to get stains out of your seats but make sure the spray suits your upholstery. After applying the spray, start blotting using a microfiber cloth until the stain is gone. Some stains may take a while until they vanish. You can try to scrub the stained part but be attentive to the upholstery color. If you are having kids, you may find melted crayons on your vehicle's seats. Don't panic, use an ice cube to convert them into wax and easily remove them.
After that leave your seats to dry or use a towel to save some time. One of the most car cleaning tips is to keep in your vehicle wipes to remove any surprising stains from your upholstery before drying. Some people even have spray and upholstery cleaners in their vehicles to easily protect their seats from stains. As for the unpleasant odors, you can simply use air fresheners regularly to remove these irritating smells.
Also Read: The Best Floor Mat Cleaners for a Fresh Car Interior.
Maintenance and Prevention
To maintain a clean and fresh car interior, you need to follow some tricks. To avoid any unexpected stains on your car's seats, use seat covers to protect your seats from damage. You can also keep some garbage bags in your vehicle to remove any trash such as fast food leftovers and chip bags. Vacuuming your car's interior regularly will be very helpful in avoiding the accumulation of dust and debris.
If you have a pet, you will find pet hair everywhere in your vehicle. Fabric softener is your best solution for pet hair removal. In a spray bottle, add 2-3 teaspoons of fabric softener to water and spray the liquid onto your car's upholstery. Use a paper towel to wipe your vehicle's upholstery. You will find the pet hair is starting to loosen and you get it out of the upholstery easily.
As for unpleasant smells, you can simply use air fresheners for irritating odor elimination constantly to remove these annoying smells. Vinegar is also used to remove irritating odors from seats caused by stains which your stain removal didn't change. Simply mix one cup of white vinegar with two cups of water and put the liquid in a spray bottle to easily spray it on your vehicle's seats and leave it to dry. You will easily get rid of the annoying smell in your seats.
Professional Car Detailing Services
If you are looking for a professional car detailing service in Richmond Hill, Padetailing is your ideal choice. Prestige Auto Detailing in Richmond Hill is a highly-recommended car detailing service. They are famous for their top-notch and exceptional services by a highly-skilled and qualified team who are attentive to details. Their technicians use up-to-date and advanced equipment and techniques to offer their clients unmatchable experiences.
With Padetailing's silver interior package, you enjoy thoroughly cleaned door jamb surfaces, inside window oxidation, complete interior vacuuming, leather conditioner​, interior protection of plastic trim, ​vent cleaning​, floor mats washed, ​leather conditioner​, and complete interior steam cleaning. All of these services are offered in their silver interior package. With PAD's interior cleaning services, you will gain amazing services from professionals.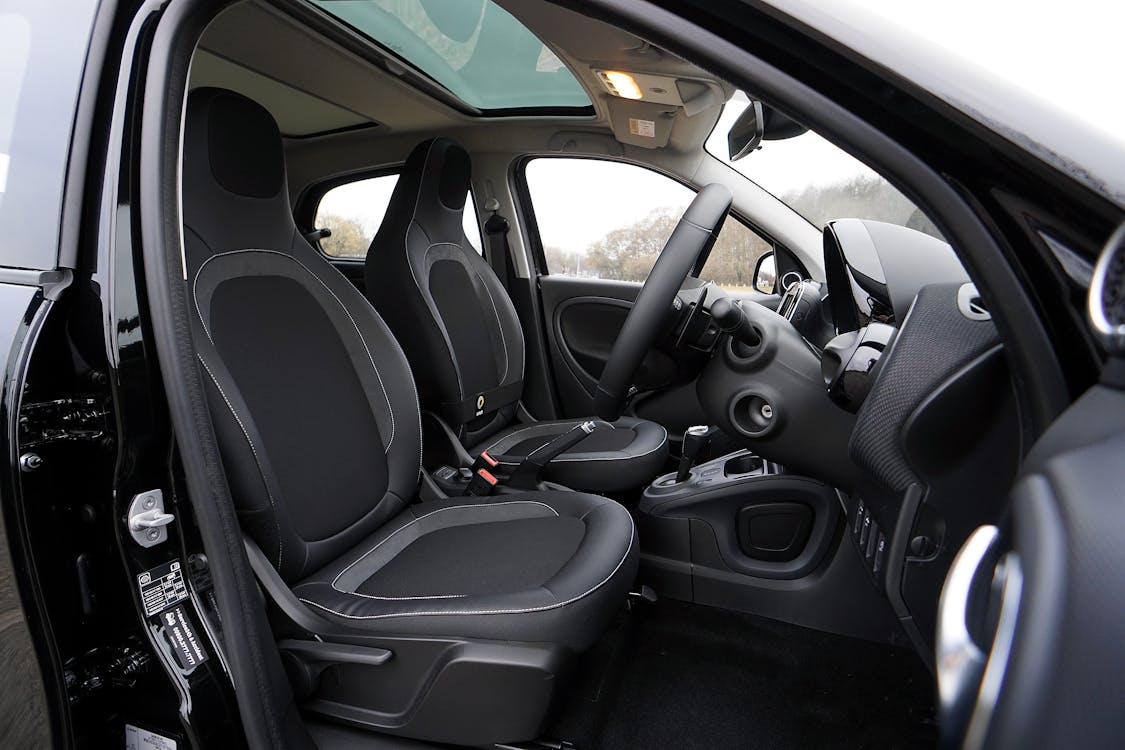 Conclusion and Final Tips
Cleaning your car's interior regularly protects you from bacteria and allergies while having a well-maintained and cleaned vehicle. Frequent interior car cleaning increases the vehicle's lifespan and value. DIY car cleaning isn't as difficult as some car owners think. Having wipes, trash bags, and spray in your vehicle will help greatly in protecting your car's interior from damage. By following some tricks and tips, your car will always be clean and fresh.
Also Read: A Guide to Choosing the Best Vacuum for Your Car.