Nothing is more important than your safety. Having deteriorated headlights is very dangerous and unsafe. Driving with foggy and hazy headlights puts your life and your passengers' lives in danger. A professional car detailing company in Richmond Hill will assist you in restoring the condition of your headlights without any hassles. Headlight restoration can protect you and your passengers from accidents. In this article, you learn more about the importance of having clear headlights by professionals.
Also Read: The Importance of Car Detailing and Where to Find it Near Me.
Introduction to Headlight Deterioration
Several factors cause headlight deterioration such as exposure to UV rays, oxidation, and environmental factors such as dust, water drops, and road debris. These factors decrease the headlights' function greatly. UV rays affect vehicles' headlights by causing oxidation. Sunlight penetrates the headlights' hard plastic causing hazing and yellowish color.
While driving, your car headlights are influenced by various environmental factors such as dust, dirt, salt, water drops, and road debris. Without removing these contaminants regularly, they will be stuck on the headlights which will cause fuzziness, haziness, and cloudiness of vehicles headlights.
These factors influence visibility which puts your life in danger. With the haziness and fuzziness of headlights, their function decreases which causes vagueness. Driving without a clear vision of the road is very dangerous as it leads to accidents. For your safety, your car's headlights must be clear for a safe and secure drive. Ensuring your vehicle's headlights are bright and clear is very important.
Importance of Clear Headlights
Having clear and shiny headlights holds plenty of advantages and benefits. Clear headlights improve visibility during adverse weather conditions and dark and dimly lit areas which are very important for safety. Deteriorated headlights will reduce people's vision and visibility when driving which will lead to accidents. Your visibility and safety are influenced when driving with deteriorated headlights. Clear headlights are very beneficial to ensure a safe and secure ride.
Benefits of Headlight Restoration
Driving with foggy and hazy headlights is very dangerous. Headlight restoration is essential for your safety. Restoring your vehicle's headlights improves visibility at night and in dark places which enhances safety. Having clean and shiny headlights improves your vehicle's appearance. Headlight restoration also increases the vehicle's resale value. A good-looking vehicle with glowing and shiny headlights will cost more than a shiny car with yellow and foggy headlights.
Headlight restoration is more affordable and efficient than replacing your headlights. You will save money and have clean and shiny headlights without paying much. Headlight restoration costs between $100 and $250. While headlight replacement costs depend on the type of vehicle and lighting, it may cost between $250 and $700. With this huge gap, restoring your headlights is more effective than replacing them. There are a couple of signs that indicate your headlights are deteriorated.
Signs of Deteriorated Headlights
Several signs indicate your headlights need to be restored. When your headlights start to be foggy and hazy, have a yellowish color, and don't function well even after washing, they need to be restored. Deteriorated headlights cause a deficiency in night vision which leads to accidents. To protect your life and the lives of your loved ones, you need to get your headlights restored.
Headlight restoration is very important for your protection and your vehicle's appearance and performance. Hiring a professional car detailing company in Richmond Hill to restore your headlights is very beneficial. They will have all the necessary tools and supplies for headlight restoration. Padetailing is one of the best car detailing companies in Richmond Hill, Ontario.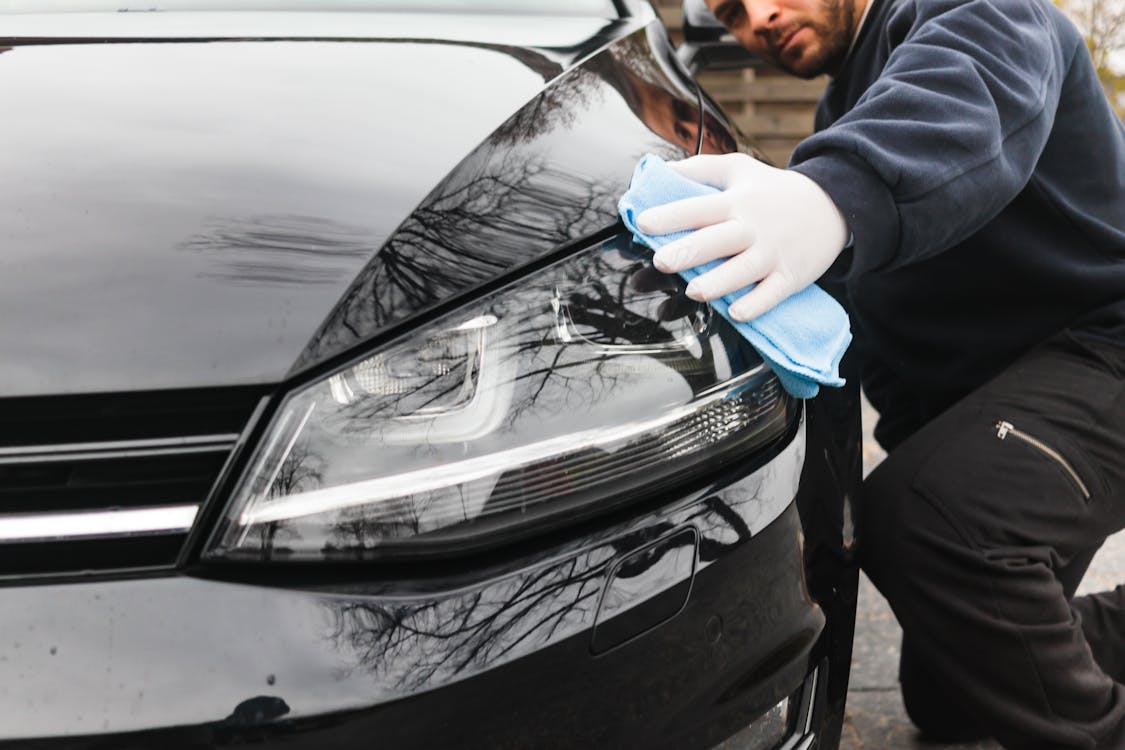 Padetailing's Headlight Restoration Process
Since 2013, Padetailing has provided its clients with outstanding services. They offer a wide range of services such as window tinting, ceramic coating, and car detailing. Their technicians are highly-skilled professionals who are attentive to details. With their advanced tools and techniques, your headlight restoration process will be a success.
Padetailing offers a detailed headlight restoration to repair hazy and faded lenses, enhance headlight visibility, and increase safety. They will start by cleaning your headlights using special supplies to remove any dust or dirt from the surface of the headlight. They will add tape around the headlight to protect the paint from damage. Then, they start removing the deteriorated coating on the lens by using sandpaper. They wash the headlight again to remove any remains.
With their special techniques and equipment, the Padetailing team will start polishing and waxing the headlight to give it a new coating. Lastly, they will apply a UV sealant and leave it to cure. This UV sealant is important for protecting the lens from any future deterioration. There are various tips and tricks you can follow to prevent your headlights from deteriorating.
Also Read: Detailing Your Smart Car, The Ultimate Guide.
DIY Headlight Restoration
Vehicles' headlights are exposed to various debris and contaminants that affect them greatly. By following some effective DIY headlight restoration tips and techniques, you can restore your headlights from minor dysfunction. Using headlight restoration kits can aid in enhancing your headlights' condition. You will be provided with all the needed equipment and instructions to follow to improve your headlights' appearance. Using polishing compounds is also very helpful for minor headlight restoration.
Protective coatings are a perfect method to maintain shiny, clear, and good-looking headlights. They will provide headlights with protection from various environmental factors and road debris. However, when you notice that your car headlights are very yellowish and reduce your visibility and vision, you have to go to a more professional car detailing company. They are more qualified to restore your car's headlights successfully and without any hassles.
Professional car detailing services in Richmond Hill use up-to-date tools and equipment to restore your headlights quickly and successfully to their initial condition. To ensure the longevity and clearness of headlights, you can regularly maintain the cleanliness of your headlights to avoid any deficiency.
Importance of Ongoing Maintenance
Maintaining clear and bright headlights is the key to a healthy car and secure rides. Constantly cleaning the vehicle's headlights aids in their protection and longevity. Applying wax and protective coatings regularly also has a great influence on headlight function by improving vision and enhancing visibility. For unmatchable results, hire a professional car detailing company and leave all the work for them.
Padetailing headlight restoration service is what you are looking for. Whatever the condition of your headlights, they will be able to bring it back as good as new. They use advanced techniques and modern tools to restore the headlights' function and glow. Padetailing offers exceptional headlight restoration service at affordable rates. You will be provided with top-notch services by professionals without breaking the bank.
Customer Testimonials and Reviews
To make the right choice, it is always recommended to read previous customers' reviews and testimonies. Here are some clients' reviews on Padetailing's headlight restoration process:
"These guys are the best in the industry. I've been going to the Richmond Hill location for the past few years and I have taken my cars only to them and have done everything they can offer. From headlight restoration to interior shampoo, you name it there is no doubt this is the place to go. The attention to detail in cleaning the cars surpasses my expectations every time." by Ashanth T.
"Hi, all the prestige auto team is amazing they just cleaned out our Honda Odyssey family mobile. It was so nice to step into the van and to experience it so clean and smelling so nice I now can enjoy my summer and my nice clean van. The headlight buffing was totally worth it it looks like a new van thanks Prestige Auto team." by Sandra Andrikakis.
"The staff were highly responsive, communicative, and transparent in what was included in their packages. The car was given the gold package, along with an extra headlight and engine detailing. Thanks, PAD. It looks stunning and super shiny! The interior really cleaned up of its salt stains and black marks on the beige leather. The headlight detailing does make a difference from being somewhat cloudy before." by Alana Chin Lue.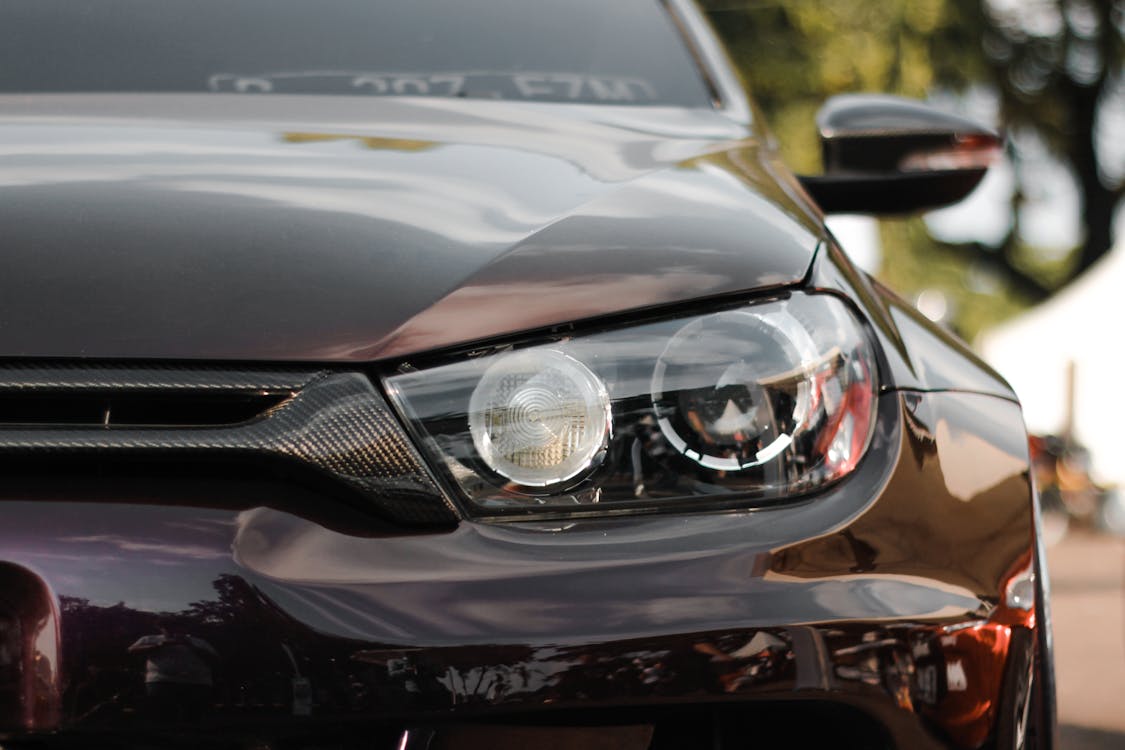 Conclusion and Call to Action
Driving with fuzzy and cloudy headlights puts your life and other people's lives in danger. Foggy and hazy headlights obscure vision causing accidents. Headlight restoration is very important for visibility and safety. With clean and bright headlights, roads will be clear and visible to safely drive on them. Clean headlights improve visibility and vision at nighttime and in bad weather while protecting drivers and individuals on the streets.
For outstanding results, hire a reputable car detailing service in Richmond Hill such as PAD for headlight restoration. Padetailing headlight restoration service is beyond compare. Prestige Auto Detailing is one of the top-rated car detailing companies in Richmond Hill, Ontario that has been in business for many years. They are highly qualified to bring your car's headlights as good as new in a blink of an eye using advanced supplies and strategies.
Padetailing main purpose is to offer a detailed headlight restoration service to restore cloudy and yellowed lenses, improve headlight visibility, and ensure the safety of its clients. With their skilled and highly-professional team, top-notch services, and state-of-the-art tools and techniques, you will be provided with exceptional services at reasonable rates.
Also Read: What does Car Detailing Include?